Hotel
Short stay
Armoured vehicles
Limousine service
Helicopters
Jets
Cell phone rental
Security

Luxury Hotels, 5 and 4 stars
In Rome, Milan, Venice, Florence and all over Italy
Short stay apartments Rome and Milan

Armenian
Azerbaijani
Chinese
Greek
Lithuanian
Cabins Rental
Audio-Video Rental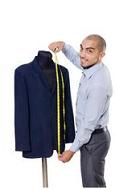 Easy Diplomacy staff consists of professionals with experience in the diplomatic world.
Do you have some specific requests for the Embassy or for your private life? A team of professionals is at your disposal, we are going to listen to your needs in order to provide the best solutions.
Contact us without any obligation, we come to your office! Or you can call to arrange an appointment in our office. Let's have a coffee together!
Easy Diplomacy selects for its Members specific service providers that are able to offer tailor-made services and exclusive offers in the base of the following criteria:
– best quality-price ratio
– professionalism and credibility
– flexibility
– foreign languages speaking staff
The subscribers can take advantage of exclusive offers and additional services designed especially for them. The subscription to Easy Diplomacy platform is free of charge and it is reserved to the representatives of the diplomatic and institutional world.
In order to purchase a service or to receive more information, the user can
contact
directly the Easy Diplomacy staff.