Trustworthy Consultants for the Diplomatic World
Effective support and guidance, providing the right tools for diplomatic representations.
That's Easy Diplomacy's Mission.
We have built tailored solutions since 2011 to facilitate the achievement of the countries' ambitious goals by working in synergy with the Diplomatic World.
The company stems from Dr. Eloisa Piermaria's decade-long professional experience at the Embassy of Austria to the Holy See, then at the Embassy of Austria to Italy and International Organizations. There, she acquired the specific know-how related to the daily needs of the accredited Diplomatic Corps.
Easy Diplomacy consists of a network of professionals and companies with diverse backgrounds and well-grounded economic and managerial knowledge, creating synergy.
Our values: reliability, professionalism, and discretion.
The company's highly cosmopolitan Vision is also mirrored by the consultants' nationalities in the team, who offer their assistance in multiple languages: English, French and German.
We work on practical, achievable, and gradual goals. Then, we monitor their development.
Our passion drives us to accept any challenge and work with determination. We play an active role in the authentic projects that we present. We work on the field at the Officials' side until we reach the goal and our partner is fully satisfied.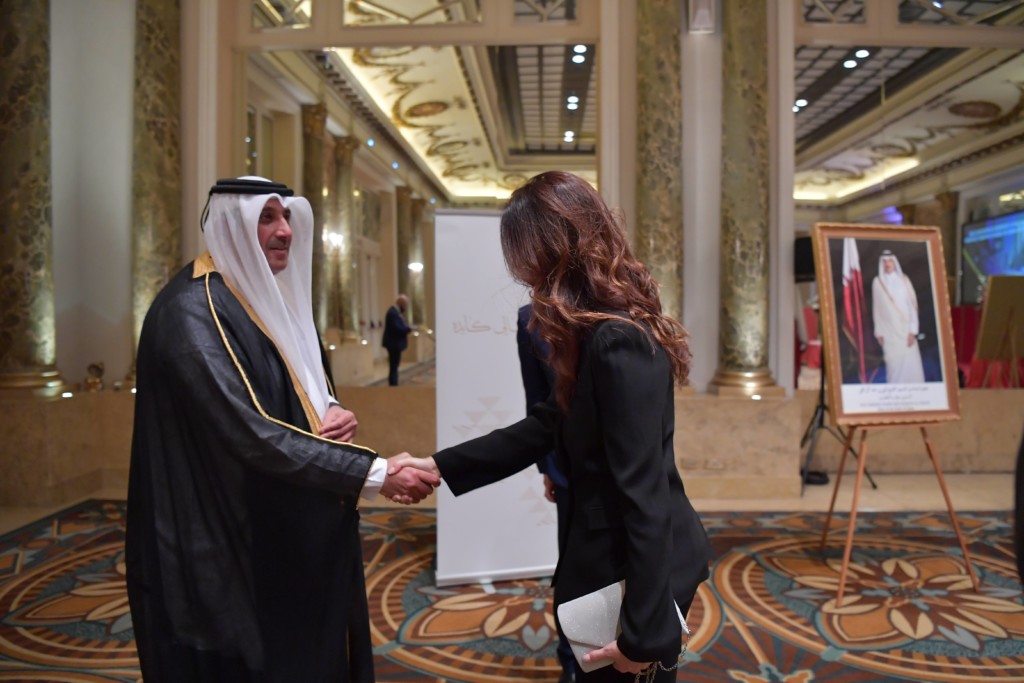 The Mission
To promote the Beauty of a foreign Country in order to attract flows of tourists and investors from Italy, Europe and all over the world.
We achieve this through Teams of selected Professionals. In synergy with Government Authorities.
A new integrated model of assistance and Consultancy, which acts as an accelerator and focuses on synergies with the foreign Institutions in Italy and the Diplomatic World, as pivotal players for the Recovery and Growth of each Country.
Easy Diplomacy is a Focal Point for Consultancy & Project Management for Foreign Diplomacy.
Eloisa Piermaria, CEO & Founder of Easy Diplomacy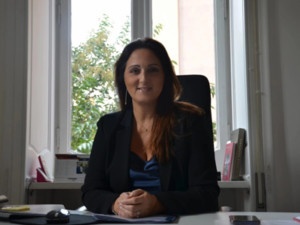 Eloisa Piermaria is the CEO & Founder of Easy Diplomacy. Having graduated in Foreign Languages and Literature and educated at the FD Business Academy in Milan, after an initial professional experience in the Tourism industry, in 2000 she began her career in the Diplomatic World at the Embassy of Austria in charge of the protocol office for State and Official Visits and Institutional Events. In 2011 she founded Easy Diplomacy, a Consultancy and tailor-made Services Company for the Diplomatic World which evolved, today, in a Project Management with the aim of providing Countries with visibility in Italy and on the international market, developing and promoting a clear Identity and a positive Image in order to attract visitors, tourists, investors.
She manages and implements successful Projects including "The International Summit for IILA at the Italian Ministry of Foreign Affairs (30 MFA, 2019)", "Business Delegation in Qatar (2019)" and the "FAM and Press Trip to Ivory Coast (2020)". With over 20 years of experience in the Diplomatic World, with a mindset oriented to internationalisation and a predisposition towards crosscultures, she dialogues with several cultures at the same time, facilitating exchanges and acting as an Interlocutor and a Contact Point towards Embassies, Consulates and Governmental Authorities. In 2021, together with the real estate expert Alessandro Ghirelli, she co-founded the Easy Diplomacy Real Estate (EDRE) section. Native Italian speaker, she is fluent in English, French and German.
Alessandro Ghirelli, Real Estate Manager & Founder of EDRE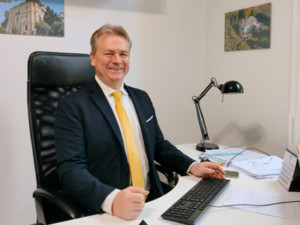 Alessandro Ghirelli is the Real Estate Manager of EDRE, Easy Diplomacy's sister company. Entrepreneur and professional with many years of experience in the Hospitality sector, in 2014 he began his collaboration with Easy Diplomacy as a Consultant in the Real Estate sector, setting himself the goal of satisfying the needs of the Diplomatic and International World for buying, selling and renting prestigious properties in Rome. Having achieved this success, in 2021 he founded EDRE, dedicated to the intermediation between Luxury Real Estate Owners, International Investors and Diplomats. EDRE provides tailor-made solutions designed for the specific needs of the Diplomatic World and a premium Consultancy and Assistance service also for valuations and renovation of properties. Native Italian speaker, fluent in English and Swedish.
Isabella Di Persio, Real Estate Advisor of EDRE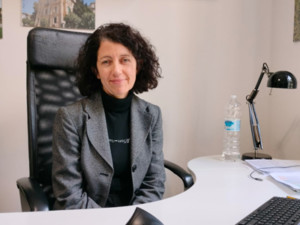 Isabella Di Persio is the Real Estate Advisor of EDRE, Easy Diplomacy Real Estate. With a degree in Economics, she started her professional activity in the tourism industry first and in small and medium-sized enterprises later, in charge of administration and management, in particular distinguishing herself in pre-budget Report and human resources management. In 2018, she started her activity as a Real Estate Consultant. During these years she participated in Fairs and events, specialising in the luxury segment of the real estate industry. In 2021 she reported to the European Parliament regarding economic data of real estate investments. In 2022, she joined EDRE, Easy Diplomacy Real Estate focusing on the commercial and advisory aspects of buying, selling and leasing negotiations between owners of luxury properties and the Diplomatic World.
Consultancy, Tourism Development and Internationalization Projects, Country Branding Activities and Communication Plans.
EDRE, Easy Diplomacy Real Estate
Brokerage for the purchase, sale and rental of prestigious assets for international and diplomatic clients.