Big Events organization and promotion in a Town, Region, or Country attract Tourists, Business and People.
Rome, 29th May 2023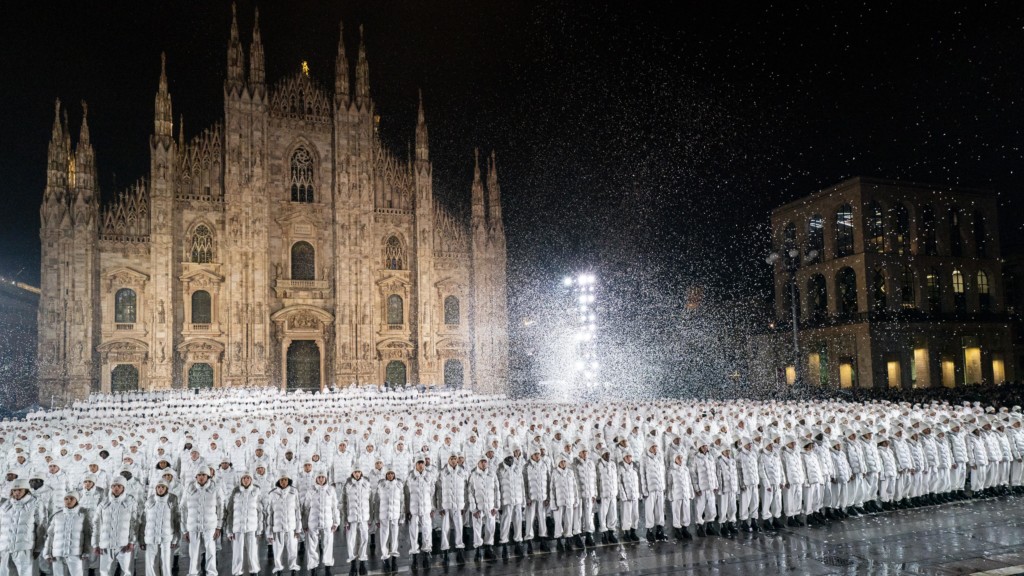 How Events in the Diplomatic World have changed since Covid
Before the pandemic, the event sector had experienced a period of frantic growth and unceasing development. However, because of Covid, this has been one of the sectors most penalised, mainly due to restrictions on gatherings, social distancing, and strict hygiene/sanitary norms.
Today, according to data from the major research institutes, the sector is gradually making up for the time lost with new awareness and closer attention to the content and purpose of events.
This also applies to the Diplomatic World, where events have always been a powerful marketing tool for international public relations and for which governments have always allocated significant annual budgets. Therefore, the spending review brought about by the crisis has had crucial repercussions in the diplomatic circuit. Embassies and Institutions are called to act promptly with Effective Projects aimed at recovery and economic development. In this context, the event industry becomes essential for commercial development, mainly used as a communication plan to promote countries abroad. Events are not only intended for "representation and visibility" alone. Instead, they focus on target audiences, the core business to tackle, and the leading opportunities to be seized.
Easy Diplomacy prides itself on years of experience within the international diplomatic world and as Consultant & Project Manager for Country Promotion Projects in Italy and Europe. Applying this expertise to the event sector, it also focuses on organising Big Events dedicated to commercial tourism promotion of foreign Countries aimed at business growth and development and focusing, as always, on the synergy between public and private.
Big Events, main features
Big Events that produce an economic effect and attract audience flows have specific characteristics. Let's see which ones.
First, the Great Event, by definition, can attract a broad audience. Nevertheless, to become a powerful catalyst of flows of people, development and country growth, an event must not have an exceptional character. Still, it must present specific requirements that can determine its success and effectiveness in the long term, namely:
Be able to attract a large audience, both in presence and virtually, at the international level
Involve a large number of private and public stakeholders in the processes of conceiving, managing and realising the event
Provide for frequent and programmable periodic occurrences
Provide a precise and consistent annual calendar.
Periodicity, in particular, is essential for planning those events strongly correlated to sectoral and seasonal business models. Think of the tourism sector in the framework of international Fairs such as the TTG in Rimini, the Fitur in Madrid or the ITB in Berlin, but also many other areas.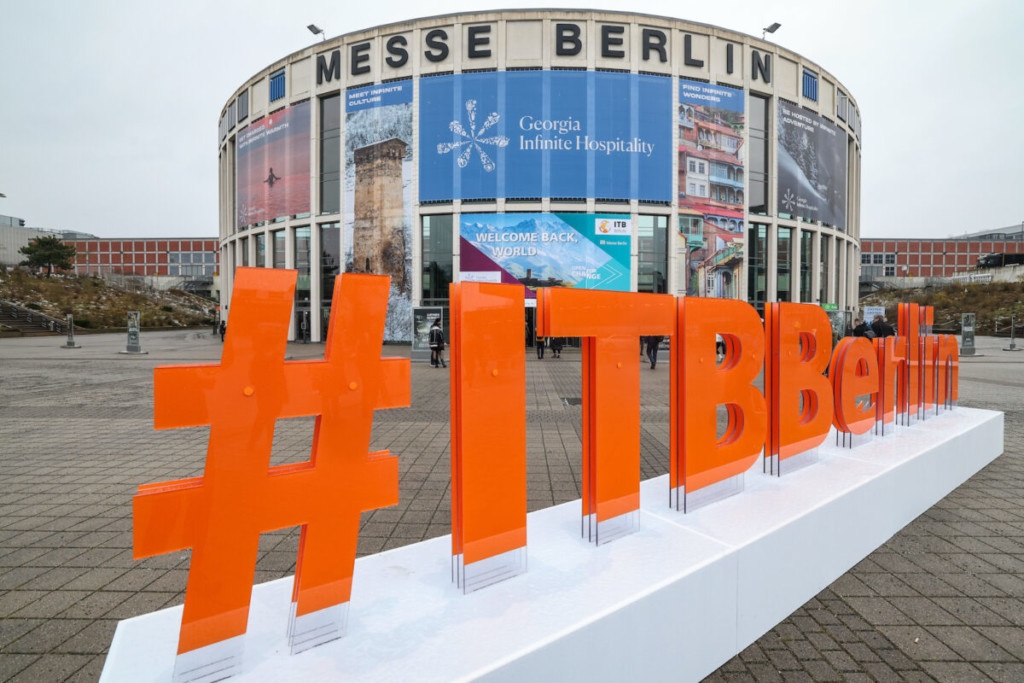 Society and costume
We can mention the Milan Fashion Week, one of the world's Big Four haute couture events. It is a biannual event held on the occasion of the autumn-winter and spring-summer collections and organised by the National Chamber of Italian Fashion. According to Confcommercio Milano, this event is worth 70 million turnovers and contributes to the attractions of over 100 thousand visitors. And the effects do not end with the event itself. According to a study conducted by Global Blue, a sectoral company, 34% of the annual tourist flow in Milan (6 million visitors) is also attracted by shopping. It represents the highest percentage in Italy.
Art
The Biennale di Venezia also enjoys a similar momentum. In the six months of the opening of the Arte 2022 edition, more than 800 thousand tickets were sold, with 35% more visitors compared to 2019 – almost 60% from abroad.
Food and Wine

The main event related to gastronomy is the Gulfood, hosted by the United Arab Emirates. In 2023, over 5000 companies from 125 countries participated in the event, exhibiting their products to approximately 100 thousand visitors.
Sport
Underway at the time of publication of this article is the Internazionali BNL, a traditional tennis appointment in Rome. The year 2022 held a record 230 thousand visitors, and the organisation aims to exceed 300 thousand visitors this year. Tennis enthusiasts worldwide are excited to see great champions like Novak Djokovic and younger prodigies like the Spanish player Carlos Alcaraz. The facilities available for relaxation and leisure at the Foro Italico made the event even more enjoyable.
Monuments and Religion
The Kaaba is the most symbolic monument of Islam, a mandatory pilgrimage destination at least once in a lifetime. In 2022 there has been a return to the one million pilgrims, far from the 2.5 million of 2019, but also far from the few thousand of the last years, when the borders were practically closed. This year 850,000 people came from outside Saudi Arabia.
The Saint Peter Basilica is the catalyst for Christianity. The Vatican enjoys a constant flow of tourists, but forecasts are vital for the upcoming Jubilee (2025). Expectations range from 30 to 40 million visitors in the year in which the Holy Door will remain open, in line with the Extraordinary Jubilee of 2015 and increasing compared to 25 million in 2000.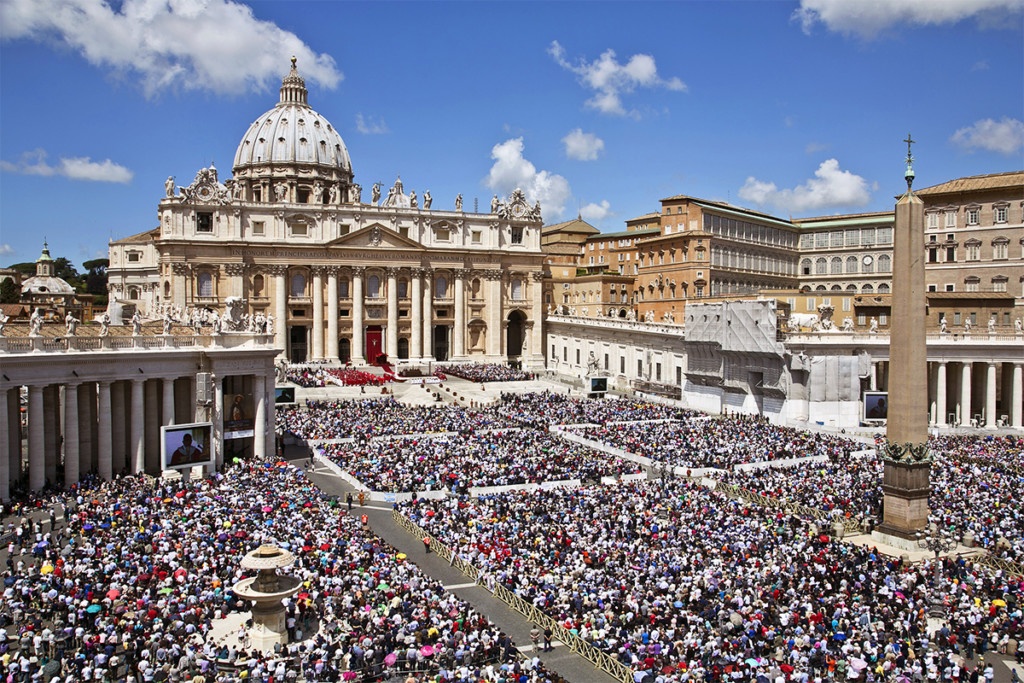 The Big Event raises the Perception of the Country abroad
Easy Diplomacy interprets the organisation of Big Events primarily as a vehicle to develop, promote and make known the Identity and Culture of a Country. This approach applies especially to those Destinations which, in terms of tourist flow, are little known on the international market as well as those countries whose image (Country Brand) is still unfortunately affected by an adverse political history and or fake news that damages the perception abroad, making them unattractive to tourists and investors, if not dangerous – when, in fact, that is no longer true.
The key to the success of a Great Event as a vehicle to attract tourism and business opportunities is given, above all, by the communicative impact that can be generated in the collective imagery and concerning the Country System being promoted. All this is possible when effective communication enhances the credibility of a country and its institutions in terms of security for visitors and investors as well as territorial, social, and economic organisation.
Essentially, the Image of a country can create and convey to the world plays a vital role. Traditions, peculiarities, and uniqueness can attract investment and human capital, and they represent an additional market value that people associate with products, services, and investments in that territory.
This process can be facilitated by relying on an external communications system to consolidate the perception of stability and the ability to implement solid and attractive projects that reassure investors and markets. Thus, the Country's Image becomes an intangible but peculiar value integrated with economic resources to represent a reliable Country System. Great Events designed to welcome an international audience can significantly contribute to constructing this identity.
Easy Diplomacy presents itself as a unique reality within the framework of its Country Development Projects developed with the Diplomatic World. It works in synergy and supports Governments in defining a Country's Communication Strategy through developing and coordinating a calendar of Major Events aimed at successfully positioning a positive country image and attracting constant flows of people.