How to find the right property and to make a good deal without hindrance or nasty surprises
Are you buying, selling or renting prestigious Real Estate Units in Rome or in Italy? Are you looking for luxury real estate for Embassy, commercial, office or residential use? Large and luxurious houses, apartments with terrace, villas with garden in Rome Parioli, Prati, historical Centre, Cassia, Camilluccia.
In our opinion, 3 questions you definetly need to ask yourself before Buying, Selling or Renting prestigious Real Estate Units in Italy:
How to find the best property? How to get the right contacts?
How can you know the real market value of a real estate unit?
Which differences are there if a foreign country buys, sells or rents?
The answers to these questions are precious and essential information for investing in the real estate in Italy. It is even more so when a foreign country with different regulations and business practices wants to buy or sell real estate in Italy. As for Embassies, norms vary depending on the conditions of reciprocity between states. The responsability for such an important choice can be a heavy burden on the shoulders of a Head of Mission.
Likewise, the owner of the real estate, who would like to sell or lease in an international environment, needs advice and consultancy to understand the needs of the counterpart, for the real estate to be valued appropriately and for an easier and facilitated negotiation.
Especially for purchasing
For those who are buying prestigious Real Estate Units in Rome, the first step certainly is finding a good property that would be able to meet their business or personal needs. The best real estate opportunities are only accessible through a restricted circle, and they are hardly ever published online. For this reason, the best practice would be to appoint a single consultant with the right contacts for the search, who would be able to operate with the maximum discretion.
Once the real estate unit has been chosen, its real market value needs to be established. There are practical tools enabling the buyer to receive objective and official data, differing from usual estimates. Finally, after deciding to purchase, the complex phase of the negotiation starts. Many customers do not know that from the initial expression of interest to the final notary deed there are numerous other phases to be faced, and they are essential to detect any anomalous or critical feature, before signing the binding contract. Thus, the best practice is knowing them in advance and planning everything that is necessary, including additional expenses incurred: tax, notary, technical-administrative consultancy.
How to ask for advice? Who to trust?
The Solution
To successfully strike a deal in the real estate sector, a Trusted Specialist Consultant is needed to answer all these questions with transparency and clarity. Possibly in more than one language.
Easy Diplomacy, whose internal consultants boast a high-level network of contacts, leverages a network of local professionals, who are licensed brokers and have a rich portfolio of detached real estate units to be used as chancellery, or for residential or commercial use. To facilitate the dialogue and negotiation between the parties, Easy Diplomacy takes action together with its business partners, as usually showing its distinctive features of reliability and professionalism. Easy Diplomacy thus provides a continuous service as Trusted Consultancy for the Diplomatic World, understanding its specific needs. Easy Diplomacy supports the client side by side during all the above mentioned phases of the process, until the positive and serene closure of the deal.
Some of our case histories 2018 -2019
New Chancery Embassy of Philippines in Italy, independent building of 2500 sq.m.
Residences Heads of Mission: Ambassador of Germany to FAO, Ambassador of Serbia in Italy, Ambassador of Messico to FAO, Ambassador of Peru in Italy, Ambassador of Eritrea in Italy.
Residences of other Diplomats: Embassy of Saudi Arabia, Embassy of Cile, Embassy of Costa Rica to the Holy See, Embassy of Zambia, Embassy of Liberia, Embassy of Malaysia to the Holy See, Embassy of Argentina, Embassy of Iraq.
>> Buying or renting prestigious Real Estate Units in Rome and in Italy? Are you interested or operating in the international environment?

CONTACT US NOW, we will help you to find the property you are looking for and then support you through each single phase of the process.
Exclusive apartment in the Vatican area via N. Piccolomini, in an elegant building with garden, with gardian and elevator located in the most panoramic street in Rome. The apartment on the 2nd floo…

---

Vaticano : Via Nicolò Piccolomini, Lazio

Monthly price: Private negotiation
Rented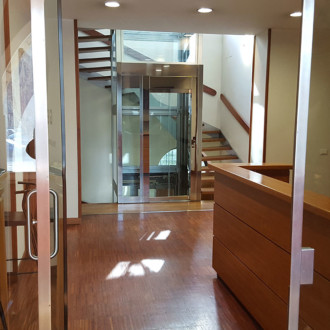 This elegant independent building is located in the central «Prati» district, it's spread on four floors with a surface of about 650sq.m plus an open area with parking space for 4 vehicles. The p…

---

Prati : Viale delle Milizie, Lazio

Selling price: 6.500.000€