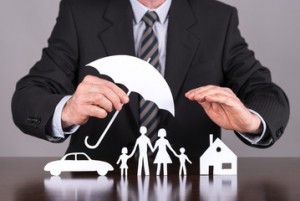 Easy Diplomacy has selected professionals for:
best insurance at the best price

covering of all classes of insurance

multilanguages staff
Easy Diplomacy has created a network of insurance advisors operating all over Italy.
The mission is to find THE advisor who work in the client's interest in order to find the best insurance policy offered by each company.
TOP SERVICES
Health insurance – Coverage including public hospitals and private clinics all around the world
Personal accident – For the insurant and his/her family, to protect them from the consequences of personal accidents and to maintain their standard of living. Available for anybody from 18 to 79 years (the policy can be signed by the day of one's 79th birthday) in good health. This policy protects your standard of living in case of:

Death due to personal accident
Permanent Invalidity due to personal accident
Hospital cash insurance for: hospitalization, plastering, immobilization and suture
Temporary incapacity
Medical expenses refund
Free estimate by the best insurance companies
Professional advisors committed to obtaining the best estimate for your car and your driving habits
Legal Assistance:

Assistance to obtain a fair refund in case of damage (such as personal injuries or damages to the vehicle or to transported objects)
Appeal against the possible  suspension of the driving licence due to a road accident
Coverage of all legal expenses  during possible criminal proceedings charged to the client for injuries to a third party
Activities necessary to obtain the cancellation of sequestration of a vehicle involved in a road accident
Objection against an administrative fine issued by the competent Authority, directly linked to the road accident
Driver's personal accident:

Death of the insured party due to injuries caused by a traffic accident
Permanent invalidity due to personal accident
Hospitalization or Plastering, refundable to the insurant if due to personal accident caused by a traffic accident, up to a maximum of 30 days per event and 60 per year, with lump-sum allowance for the first 3 days of hospitalization or plastering
Breakdown service: in case of failure, the tool vehicle will bring the car to the nearest garage available. 24H Service.
Surety bond for student, tourist and work visas
Foreigners coming from non-EU countries who want to stay in Italy must give evidence of available financial means. Our suppliers offer a surety bond guaranteeing the availability of financial means without the obligation of cash deposit.
Impairment Liability Home – RC Casa (Impairment Liability, Fire and Theft), also for secondary residences – The home insurance may also be tailored: you can protect buildings, their content, or both. Our idea is to offer a simple policy to which extra services can be added, such as coverage for breakage or damages to the garden
Emergency Aid (blacksmith, plumber, electrician)
Professional Impairment Liability – RC Professionale
Event Organization Impairment Liability – RC Eventi
Policies for loss of employment