Are you looking for a Representative Office?
Prestigious Offices and Buildings in Rome, for Embassies or Consulates use, must comply with a set of characteristics to meet operational, representative and security needs.
In Rome there are areas with the most beautiful independent Buildings and Villas, perfect for the needs of the Diplomatic World. It is no coincidence that multinationals, hotels or major banks have their headquarters in these districts.
Which are the most prestigious areas in Rome?
In Rome, the most prestigious areas where most Embassies are located are Parioli, Pinciano, Sallustiano and Via Veneto. Those are districts par excellence of the Roman bourgeoisie, ranging from historic buildings and exclusive villas to extra-luxury apartments and penthouses.
As for the Historic City Centre, the most popular areas are on the Aventine Hill and in the Prati San Pietro district, not only because of their closeness to the FAO and the Vatican, but also for their breathtaking views on the most beautiful artworks and monuments of the Eternal City, thus ideal for a demanding international clientele.
Those areas are also well connected with public transport, an important factor to consider especially for the Consular Office.
Camilluccia, as well as Cassia, Olgiata and Grottarossa are positioned as the favourite areas for those seeking a residence, such as villas surrounded by green areas, with garden and swimming pool, or an apartment in a complex, ideally close to international schools for their children.
How to find the right property?
Prestigious properties of this value are hardly ever published on traditional marketing and advertising platforms.
The only way forward is to rely on a dedicated Consultant, with deep knowledge of the Roman territory and the right contacts. A consultant who is able to research and offer the best opportunities, provide fair and clear information on the real market value of the property and work with the discretion required.
A trustworthy Agent must accompany the client through the entire renting or buying process, which starts from selecting and identifying the property, to verifying its administrative and procedural compliance, including a whole series of bureaucratic formalities necessary to successfully finalize the deal.
With a professional assignment, a good Consultant will help you to select the suitable property in a reasonable time frame and to effectively close the deal guiding you step by step.
EDRE is committed to identifying properties, such as prestigious Offices and Buildings, suitable for the Diplomatic World and an international high-profile clientele. Thanks to its specific knowledge of reserved circuits, it has access to a high-quality offer for this type of sector.
Why choosing EDRE and not an international franchise?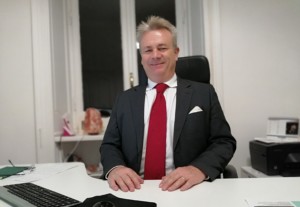 At Easy Diplomacy we have a simple answer. The Diplomatic World has always been our World.
EDRE, as sister company of Easy Diplomacy, has a long experience with the Diplomatic World and strong relations with Foreign Representations to Italy, the Vatican and FAO, for whom it has successfully accomplished several real estate deals.
Relevant references available on request.
An important real estate negotiation on behalf of a foreign Country requires skills, knowledge of the territory as well as reliability, discretion and those values on which Easy Diplomacy has built its work and reputation, with full satisfaction of many Embassies and Officials since 2011.
Alessandro Ghirelli is the Real Estate Manager in charge of EDRE, with ten-year experience dedicated to real property brokerage of prestigious assets. Italian native speaker, fluent in English and Swedish.
Our top case history
New Chancellery Embassy of the Philippines in Italy, an independent sky-land building of about 2500 square meters.
Are you looking for the Ambassador's Residence? Click here
Do you need to renovate your luxury Property? Click here
Do you want to sell your Representative Office? Click here
Some of our selected properties