Consultancy and quality Services for and with the Diplomatic World
Diplomatic & Business Network
Gianandrea Sapio
Karbala, september 2023. The Arbaeen pilgrimage and the extraordinary Iraqi welcome in the largest gathering in the world.
easyadmin
Rome, May 29th 2023 Big Events organization and promotion in a Town, Region, or Country attract Tourists, Business and People.
easyadmin
Rome, 10/01/2023 Each Country has its own unique Beauty, and therefore, inimitable. Beauty is a strategic resource that reflects positively on the country's economy and GDP.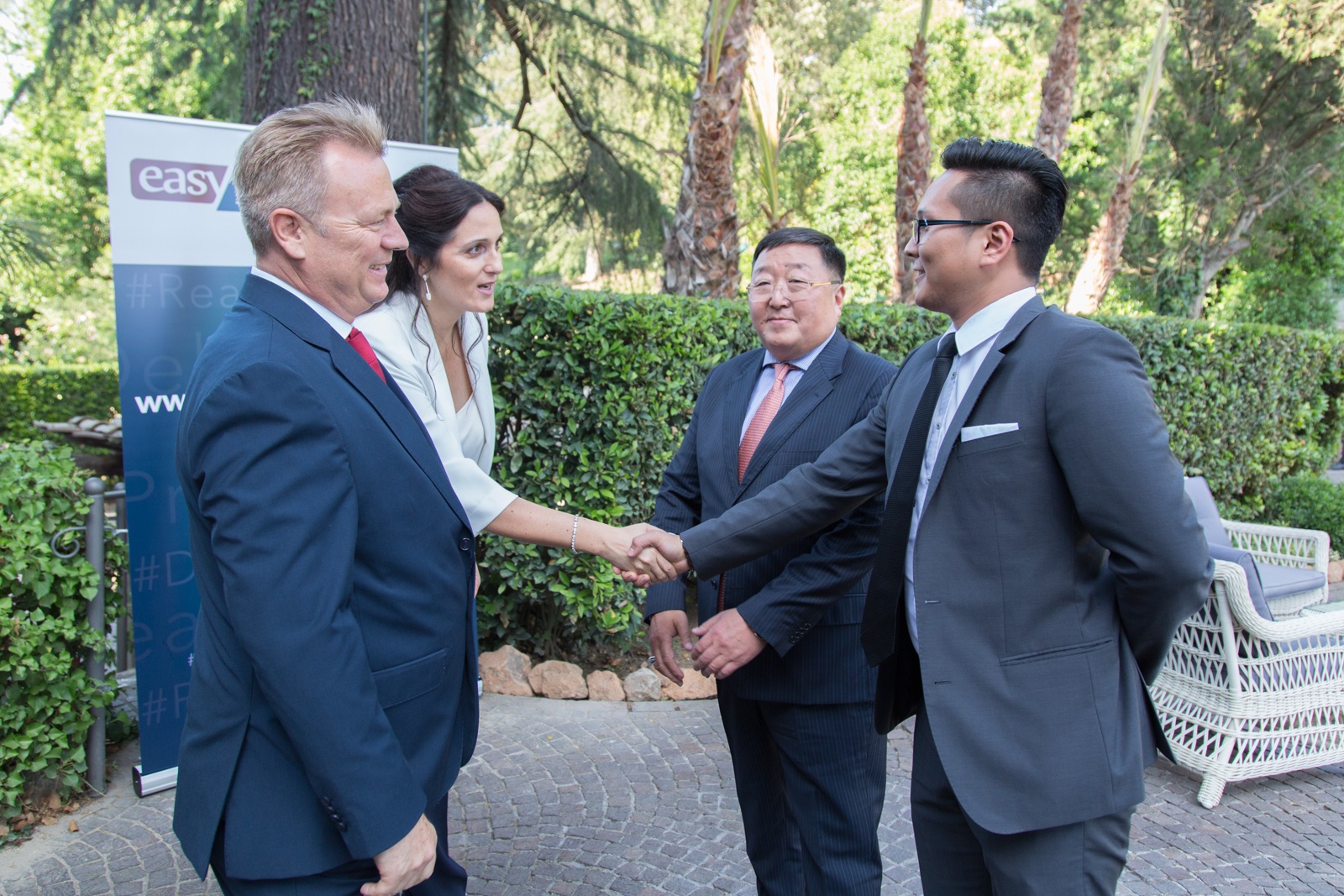 In the reserved area you will find:
All News of Easy Diplomacy

The exclusive EDRE Properties

I had great experience of leasing an apartment with Easy diplomacy. Mr Ghirelli and Mrs Piermaria are very professional and instrumental in their work. Mr. Ghirelli made sure that I get all the relevant support and information throughout the process. I would recommend all the diplomats to deal with Easy diplomacy for all real estate matter because they are very professional and knows all the laws and regulations. All the process was done very quickly and the deliver within the agreed timelines. Mr Ghirelli makes sure that interests of both the parties are dealt and everyone is satisfied. Thank you for the great work done!
È già la seconda volta che mi avvalgo del servizio dì consulenza immobiliare del Dr. Alessandro Ghirelli per affittare un appartamento a Roma, ed anche stavolta sono pienamente soddisfatto.
Vivendo a distanza, avevo la necessità di trovare un agente immobiliare al quale potermi affidare completamente, che potesse anche farsi carico della gestione di tutti gli aspetti relativi all'affitto, che in quest'ultima occasione sono stati particolarmente onerosi.
Confermo di aver trovato esattamente la persona di cui avevo bisogno: un agente (ed il suo staff) competente, affidabile e cortese, estremamente disponibile e paziente, e pronto a venire incontro a tutte le esigenze, che ogni volta ha portato a termine con successo. Auguro ai futuri clienti la fortuna di incontrare il Dr. Ghirelli.
Sono rimasta molto contenta e anche i funzionari diplomatici che hanno ricevuto il servizio. Poche volte si incontra un servizio così completo come quello di Easy Diplomacy e non parlo per quello che in quel momento avevo bisogno, bensì in tutti i servizi che fin'ora abbiamo chiesto. Grazie! Siete sempre molto gentili, professionali, sorridenti e pazienti!
El trabajo desarrollado por la Easy Diplomacy, para el ingreso del nuevo Embajador del Venezuela ante la Santa Sede, Dr. Ian Carlos Torres Parra, fue excelente y satisfactorio. Todos los parámetros y las normativas fueron respetadas en tiempo record. Se aconseja los servicios ofrecidos por el Dr. Alessandro Ghirelli y la Dra. Eloisa Piermaria, quienes con mística, responsabilidad, honestidad y paciencia hicieron lo mejor para que los procesos se dieran de la mejor forma.
Ho lavorato in diverse Ambasciate nel mondo e, tra le varie attività, mi sono occupato anche di eventi. Ma le ho sempre gestite autonomamente e con il mio staff.
In Italia questo per me è stato sempre molto complicato. Con Easy Diplomacy ho trovato la soluzione ai miei bisogni. Ho fatto una prima esperienza, mi sono trovato bene e ho deciso di continuare.
Una cosa che ho notato e che secondo me fa la differenza è l'attenzione al cliente dall'inizio alla fine della Titolare: non solo la consulenza che viene offerta sul servizio e il customer care su tutto il tempo, ma anche il rapporto umano che si instaura con tutto il Team e lo staff dell'Ambasciata.
Desidero ringraziare tutto il team di Easy Diplomacy per l'attività di consulenza in occasione del nostro primo ricevimento in celebrazione della Festa Nazionale della Repubblica del Sudafrica.Il nostro apprezzamento è motivato innanzitutto dal supporto assicuratoci in tutte le fasi di organizzazione dell'evento, dalla scelta delle possibili sedi più idonee alle nostre necessità all'attività di raccordo con i referenti di quella che poi si è dimostrata la più adeguata e che ha condotto al successo della nostra iniziativa. La presenza costante di un team entusiasta e motivato in tutte le fasi del nostro progetto sino alla sua realizzazione è sicuramente la chiave del riscontro positivo che Easy Diplomacy sta ricevendo nel contesto diplomatico.
Abbiamo collaborato in diversi eventi e il risultato è sempre stato positivo. Eloisa ed Easy Diplomacy sono per noi sinonimo di Soluzioni. Si prendono cura di ogni dettaglio con simpatia e professionalità rendendo il nostro lavoro molto più semplice.