EDRE was founded, the luxury real estate brokerage company with many years of experience and relations with the Diplomatic World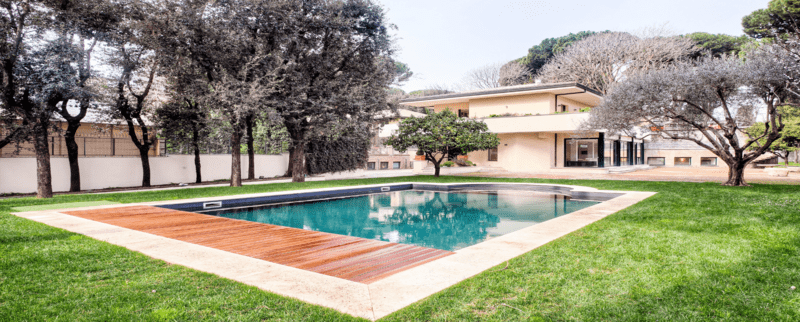 Rome, May 11th 2021
Is it worthwhile for landlords to rent properties to Diplomats in Rome?
What is the diplomatic clause in rental contracts? Can diplomatic immunity be a problem? And above all, do Embassies pay rent?
The rental of prestigious buildings, luxury flats and villas to diplomatic staff, especially in Rome, is a crucial issue. More than 300 embassies, consulates, military and commerical offices with thousands of employees are located in the Capital.
An extremely interesting and fruitful opportunity due to both the sale of luxury villas and the rental of luxury flats in Rome.
So the following question arises: is it worth renting out properties to diplomatic personnel?
The answer is not clear-cut and depends mainly on the wishes, needs and expectations of the single property owners.
Let us imagine the landlord mainly looking for distinguished people inclined to avoiding difficulties: renting to diplomats could be a perfect solution if this was the case.
If one is looking to having an income driven by that one's property, then renting to diplomats is truly ideal, as long as one is able to access this world.
One should also consider that diplomats are often subject to transfers, every three or four years. This could be both a positive and negative aspect, depending on the objectives and needs of the property owner.
In addition, if one doesn't want to commit to long contracts, this might also be ideal.
On the other hand, if one wants to keep the property rented for long periods, as long as a relationship has been established with us at Easy Diplomacy Real Estate, it will not be difficult to rent it again to another official with the same needs.
Briefly, we can say that even those looking for short term rentals for luxury flats could find their profitable niche among diplomats, an environment that we know extremely well.
However, it is good to know that there are many aspects to consider prior to renting a luxury property in Rome.
It is necessary to be informed on many aspects and to contact real experts in the field. It is not enough to just read online forums.
It is advisable to contact an expert advisor directly because only in this way it will be possible to have clear and precise answers on your one's particular case concerning the rental contract for an embassy or diplomatic staff.
Reasons for which renting to Diplomats pays off
In my personal experience there are at least three solid and widely accepted reasons.
1. Payment guarantee
The landlord of luxury villas or prestigious properties in Rome will have the almost total certainty of always being paid. This is because the Ministry on which the diplomatic official depends on can never have a 'financial crisis' (as ordinary citizens).
Moreover, renting luxury homes to diplomats, consuls or ambassadors means dealing with a public institution with all that it entails. Being insolvent for an embassy is not only improbable, but also extremely inconvenient from various perspectives, which I will go into more detail in a moment. Thus we can state that embassies pay rent indeed.
2. Caring of the property
The diplomat often uses his residence as a representative venue to invite other diplomats or have important public relations contacts. This necessarily involves taking care of the rented property. It is very likely that the tenant will take great care of the property.
Does this seem like a minor issue?
3. Property recovery guarantee
The diplomat's term of office normally lasts four years, although in exceptional cases it may extended by an additional two years.
At the end of his or her term of office, the diplomat is obliged to move with his/her family to another location or to return to his/her country of origin thus to vacate the property.
There is no danger of resorting to unfortunate cases, yet very popular on the Internet, as that of being evicted by an Official, given that at the end of their mandate Diplomats are obliged to return to their country.
Renting property to Diplomats in Rome: the main fears
Having said this, I think it is also necessary to address some much-debated aspects of renting luxury flats in Rome to diplomats.
Some owners of prestigious properties or luxury villas express fears or perplexity about renting their property to diplomatic personnel.
Others, on the other hand, are enthusiastic and would like to rent their properties exclusively to these people.
There are many forums on the web where these issues are discussed, but not always in the correct manner.
Let us look at the main issues.
Lease to diplomats and extraterritoriality
Ambassadors, consuls, officials and diplomats in general enjoy the so-called diplomatic immunity. However, the latter is neither general not indistinct.
It is not true that such personnel is always exempted from another State's jurisdiction.
Jurisprudence in this case has already expressed itself in the past in favor of possible recovery of sums in favor of the owner of the property.
Can disputes arise? How can they be avoided?
Historically, case law does recall some disputes though extremely irrelevant when comparing it to the thousands of properties that have always been rented out.
Moreover, a good analysis of these disputes reveals some original weaknesses in the agreements.
So the real issue, from my perspective, is the following: the relevance of carrying out everything properly while relying on specialists in this field.
The best real estate agency specialized in buying or leasing to diplomatic personnel must know how to mediate between the parties, leading them to stipulate a mutually profitable agreement, highlighting the convergence of interests in respecting the agreements, only in this way the possibility of disputes is reduced to a minimum and without proceeding with any legal action.
Believe me, this can make a huge difference.
What is the diplomatic clause in rental contracts?
The 'diplomatic clause', which may be inserted in the lease, usually provides for the possibility of early termination of the lease.
However, this may be enforced only in specific cases (e.g. early transfer to another location).
Usually, the notice period is two or three months.
Is this a problem?
A good real estate agency specialised in diplomatic corps of many embassies in Italy, to the Holy See and to International Organisations will have no difficulty in finding new tenants.
What kind of guarantees can an owner of luxury property in Rome have?
There is no doubt that dealing with institutions such as embassies and diplomats can create a certain imbalance between the parties involved.
Therefore professional intermediaries are required so as to make a difference for those renting luxury villas or flats.
To this regard, we can really make a difference because we know people, institutions, dynamics, laws and working staff in consulate, embassies and military offices in Rome.
Given that we have been working with them for years on all matters.
We at Easy Diplomacy Real Estate (EDRE) can bring to the table decades of professional relationships based on the trust the diplomatic world grants us.
The importance of discretion
Precisely because we know our business well, we know how important confidentiality and discretion are. It is often this aspect that favors the best relationships and the best objectives.
To this regard, a large part of our portfolio is not public and cannot be publicly accessed.
An owner who is willing to prevent his property from ending up on the Internet will be embraced by our company.
Renting property to Diplomats in Rome: our Experience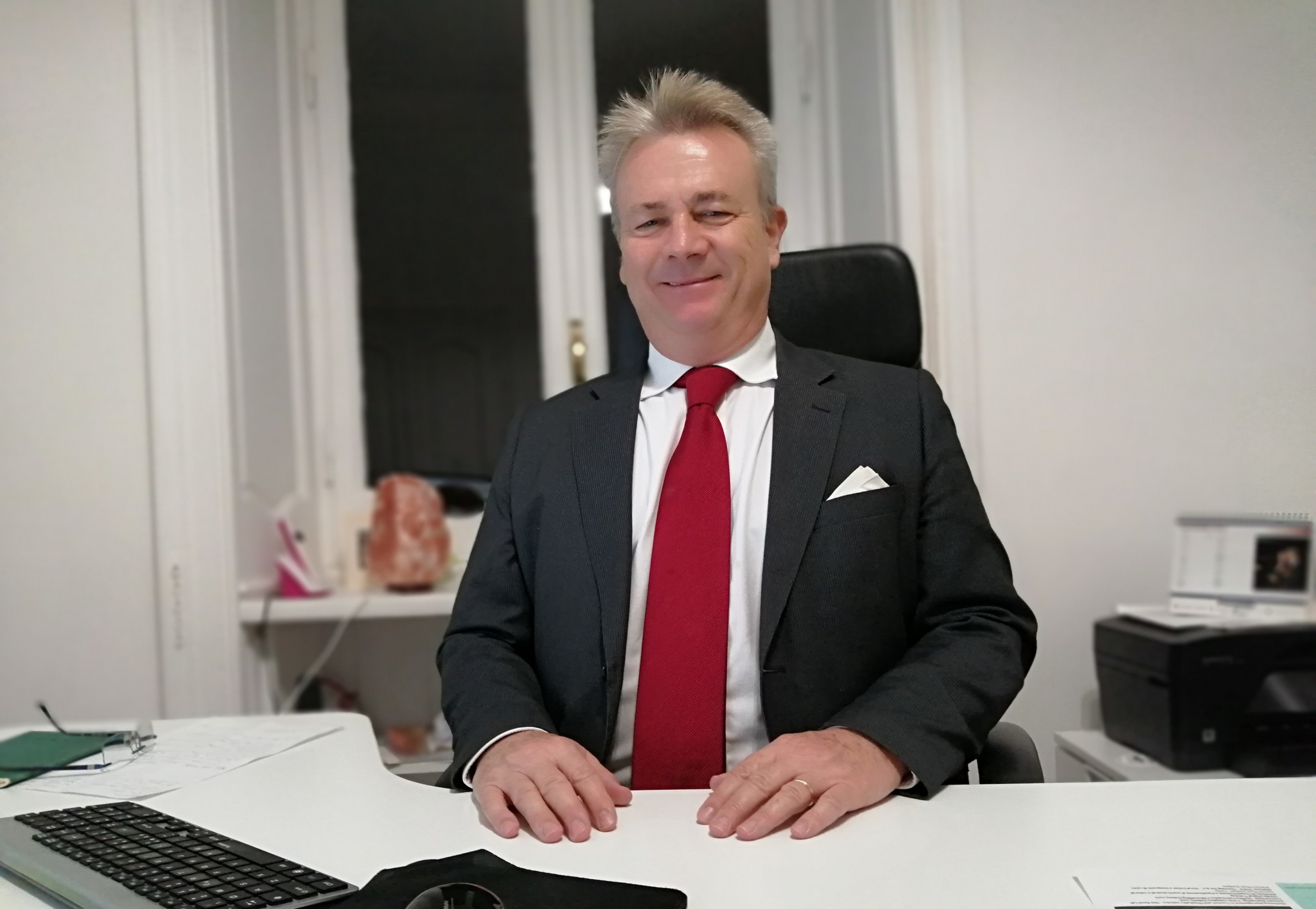 As a decade long experienced Real Estate Manager, I can say that all diplomats are well aware that the priviliges granted to them are such so as to perform important tasks.
Taking over the latter for personal interest would seriously undermine their credibility and representativeness with the accrediting state.
In short, as public servants they are also subject to more stringent obligations.
There is also a technical aspect that needs to be taken into account: once the rental contract has been concluded, the rent will be paid by the Ministry to which the official belongs.
Therefore, there is no reason for not paying what is owed to the landlord.
No diplomat would ever compromise his/her reputation and career by disregarding the host country's laws.
The very few occasions on which disputes between landlord and diplomatic tenant were in cases where no regular contract had been concluded.
When difficulties arose, these were driven by unclear agreements.
Renting property to Diplomats in Rome: why choose Easy Diplomacy in real estate consultancy
After years of consultancy for the Diplomatic World and sale and lease properties' deals for hundreds of diplomats and international clients, EDRE – Easy Diplomacy Real Estate – was founded in 2021. A real estate brokerage company, subsidiary of Easy Diplomacy.
Our Mission is the mediation for sale, purchase and rent valuable assets for international clients and diplomats.
We are the first real estate company specialised in this market niche and the only one with dedicated multi-year experience.
So why choose Easy Diplomacy Real Estate to rent property to Diplomats in Rome?
We have an extensive presence in Rome's real estate market and access to valuable property owners;
We know the local market and owners' and diplomatic world's specific needs. Therefore, no one can find suitable solutions for both parties better than us;
We have extensive experience within the bureaucratic-administrative dynamics involved in the stipulation of agreements and contracts of this type;
We know how to manage the interests of the parties and how to balance rights and duties in favor of the best possible agreement;
We have a rich portfolio of representative properties in Rome and consolidated contacts in the real estate circuit;
We manage properties and relationships with the utmost discretion;
We employ multilingual staff and collaborators to overcome any language barrriers;
We have experts in the analysis of contracts and underlying legislation;
We have legal consultants, international law experts, international sales and purchases.
If you own a prestigious flat or building rentable to either Diplomats or Embassies in Rome, we are the best choice because the diplomatic world has always been our world. 
Contact us now for Consultancy!
Alessandro Ghirelli
Senior Agent & Consultant