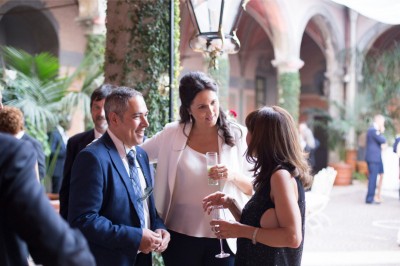 #EasyTogether, a Network as never before…
#EasyTogether is an event organized periodically by the Team of Easy Diplomacy for the Diplomatic World, aimed at promoting public relations, sharing experiences, friendships and competences among Diplomats, officials and colleagues of all the Representations accredited to Italy, the Holy See, FAO, SMOM, San Marino, Malta and abroad.
Our keywords are: fun, news and trust because #Easy Together is a unique opportunity that takes place in ever new and dynamic contexts, from
location to the proposed activities, and aims to consolidate relationships of trust between the Team of Easy Diplomacy and the Diplomatic World.
In fact, we invest a lot in building solid relationships and quality relationships with our customers, for this reason, we are not afraid of 'putting our face' as guarantee the reliability of our services.
… and every time we invent a new one! It's a unique opportunity you can participate too!