Renovation and maintenance of prestigious properties
Are you an Embassy and need to renovate a property of representation?
EDRE, working with affiliated firms and professionals, provides also renovation services, redevelopment of properties, reorganization of spaces, building permits.
Our trusted firms deal with renovation and maintenance of prestigious properties. They always work for a demanding and highly sophisticated clientele; thus, they are able to enhance the property's value by improving its design and functioning, without sacrificing the beauty of its historical value.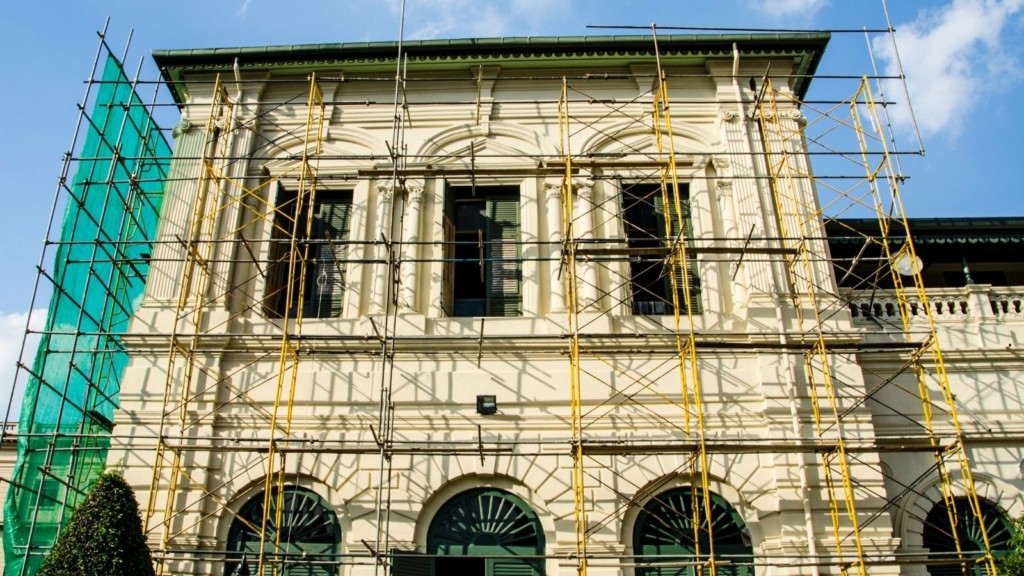 Redevelopment of the property and reorganization of spaces
The offices of the Diplomatic World, Embassy or Consulate, frequently need optimization and modernization. More comfortable and especially more suitable spaces are needed for the working activity – from a double entrance for the chancery and consulate to reception halls.
Reorganization of spaces may significantly improve functionality, standing and quality of the work environment.
In the residential sector, our firm can turn a villa or an apartment to renovate into a luxury residence through targeted interventions.
Renovation permits
Do you know the right administrative procedure to renovate or redevelop a property in Italy? Do you know that if the property does not comply with all the legal requirements, you are not legally allowed to sell it?
Many times, design and renovation work start without verifying the urban planning, cadastral and structural state of the building (the so-called property photography).
In fact, a real estate unit cannot and must not be renovated or redeveloped without obtaining the essential permits required, otherwise, the issues arising during the work will be very unpleasant, or even insuperable. Heavy penalties or – even worse – the order of suspending work can be incurred. In such a case, the property loses its value and it may be impossible to sell it in the future.
Do you want to renovate your prestigious property? EDRE will guide you with a professional and trustworthy service.
>>> Do you want to sell your Representative Property? Click here