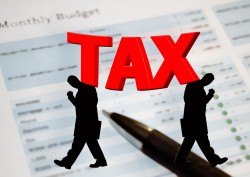 Rome 9-11-2017: Easy Diplomacy would like to inform you that the deadline for submitting the income tax return for natural persons residing in Italy has been postponed from 30/09/2017 to October 31st 2017.
Therefore, Easy Diplomacy would like to remind all Embassy's employees, of either Italian or other nationality, that they have an obligation to submit their income tax return in "Unico" single form for paying taxes to the Italian State.
The obligation refers to the submission of the income tax return within October 31st 2017; while the deadline for paying taxes are June 16th 2017 and June 30th 2017; as for the June 16th deadline, it is possible to pay a small delay penalty in order to comply with the law and to avoid a tax bill from the Revenue Agency.
Please remind that Embassies' employees are not exempted from taxes due to the Italian State, and consequently they have the obligation, as all other citizens, to pay the taxes, because their income is produced in Italy.
For those who have not paid their taxes yet and want to fulfill their legal requirements by submitting their income tax return today, there is the possibility to require a service:
online filling in and submission of the "Unico" single form
drafting of F24 form for taxes and delayed payment
online payment of F24 form, directly charged to your current account
Find out our offer for the Diplomatic World!
Contact Us!