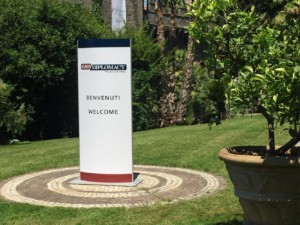 Rome, 03/01/2019: WELCOME in the new Headquarters of EasyDiplomacy.com, in Via Donatello 79.
'With hospitality, we mean the reception of the foreigner or of those who in general do not live in a specific place. In more detail, hospitality is based on the bond between men, on their desire to maintain firm relationships and on the intention to compensate for a favor or a performance. Who is a guest, in short, entertains a unique type of relationship with those who welcome it.'
With this spirit, the Easy Diplomacy Team inaugurates the New Year and opens its offices to the whole Diplomatic World, customers and partners. Please take note, the new address is Via Donatello 79, in the prestigious river Tiber, just halfway between the Diplomatic Rome, the Foreign Ministry and the Vatican.
The new Easy Diplomacy Headquarters was created with the intention of proposing a completely innovative service solution, both for the Diplomatic Officer and for the administrative and secretarial staff.
Based on the primary concept of hospitality we have researched and conceived an open, welcoming, easily accessible environment, perfectly in line with the company Brand and Mission. A safe, trusted, the right place where every customer is Welcome and can meet the Easy Diplomacy Team for a free consultation and to deepen the knowledge of those who every day, with passion and love, takes care of the needs of the Diplomatic World.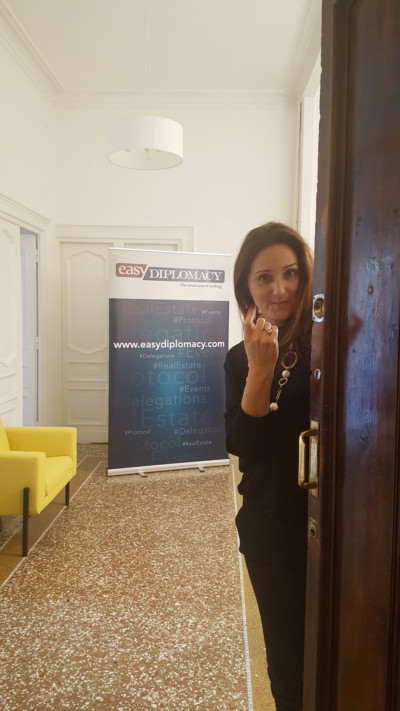 Our new headquarters considers all the customer's needs. It is in fact equipped with a welcoming and spacious meeting room, and each office is a custom-made space with a dedicated contact person who accepts the various service requirements: Events, Real Estate, Delegations, Communication, Training.
We are convinced that this further important step will favor our work and will allow us to achieve our goal first, namely to facilitate the work of the Diplomatic World, to develop increasingly tailor-made solutions, to discard those that are not very useful, to introduce more effectively new ideas and to better balance some fundamental elements, such as the need for privacy and collaboration between all the Diplomatic Representatives in Italy.
The new headquarters wants to be a reference point also for the Diplomatic Offices in Milan and the Honorary Consulates located throughout Italy, as well as for those countries that have diplomatic relations with Italy but do not have official support offices in our country. We remember with the opportunity that Easy Diplomacy, thanks to its wide network of selected professional suppliers, is able to offer the main services throughout Italy, in particular, quality events, buying and selling luxury properties, support delegations.
Come for a visit … call us now!
Eloisa Piermaria
CEO&Founder