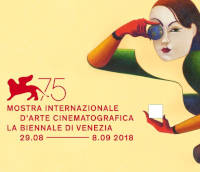 Rome, 21/08/2018
Directed by Alberto Barbera, the 75th edition of the Venice Film Festival will be officially opened on August 29th by the film "First Man", the story of the first man on the moon, directed by the young American director Damien Chazelle and starring Ryan Gosling.
Venice will once again host the European and worldwide showbiz, welcoming the most famous international movie stars, starting with Guillermo del Toro, winner of the 2017 Golden Lion for his film "The Shape of Water" and current President of the Jury.
The 21 films in competition will be joined, as usual, by films out of competition, documentaries, special screenings, short films and artworks taking part to the various festival's sections. Among the most beloved, the International Critics' Week and of the Giornate degli Autori – Venice Days.
While we need to wait to see how films will be welcomed by the public and jurors, we already know who will receive the Golden Lion for Lifetime Achievement. The two prizes will be awarded to the Canadian director David Cronenberg and the British actress Vanessa Redgrave. Accepting the award proposal, Cronenberg declared: "I've always loved the Golden Lion of Venice. A lion that flies on golden wings –that's the essence of art, isn't it? The essence of cinema. It will be almost unbearably thrilling to receive a Golden Lion of my own".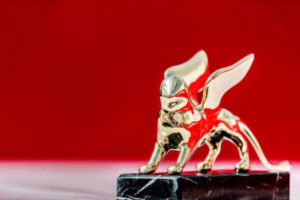 Founded in 1932, the International Film Festival – such is its official name – is the world's oldest film festival, and it is today worldwide praised for presenting every year a selection of world-class films that, combined with the glamor that has always distinguished it, brings to the Lido and the Venice lagoon the greatest movie stars as well as thousands of insiders, journalists, enthusiasts and curious from all over the world. Read more on the history of the Film Festival.
During the Biennale Cinema Easy Diplomacy will keep offering its special services designed to best accommodate official delegations visiting the Venice Biennale, assisting them in the logistical aspects, as well as the bureaucratic and administrative ones required by Official and State Visits. Our Biennale package also includes a special agreement with prestigious hotels in the lagoon for impeccable lunches and dinners.
Click here to discover all films of the Venice Film Festival 2018.
The Easy Diplomacy Team