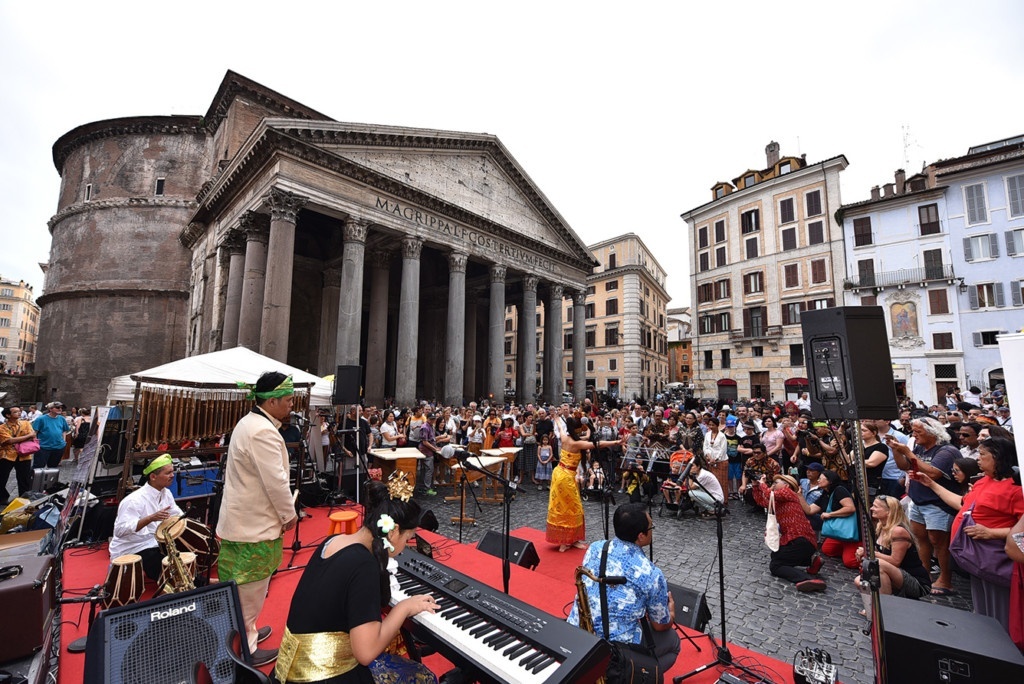 Rome, 21/06/2019
Would you like your event to take place in one of the most important historical squares?
Have you been granted the permits required to organize events in public places in Rome or in any city in Italy?
Do you know that bureaucratic procedures are continually updated?
For events in private places, procedures may be easier. For events and shows that are held in public spaces, however, procedures are definitely more complex!
Too many documents needed
The permits and authorizations required are numerous, they change depending on the type and place of the event, they are issued by different offices that do not always thoroughly inform the person concerned – or all at once – of the required procedures: Security Plan, Use of Public Land (OSP), Noise Impact, SIAE (Italian copyright collecting agency), Public Show, Health Permits, Administration of Food and Beverages, Temporary Utilities, to mention just a few.
Although Embassies have preferential access, nonetheless they run the risk of being stuck in a labyrinth of bureaucracy that would make anyone lose their way and enthusiasm.
Moreover, communicating with public offices in a foreign language is an additional barrier that should not be underestimated.
Consultancy
To overcome the barriers, Easy Diplomacy is able to provide the right Solution thanks to selected expert consultants and professionals, who have acquired twenty years of experience in the field and know how to pick their way through bureaucracy and public administration.
Our advice is always to plan in advance the schedule and deadlines of the actions required for compliance, and to carefully check the timing for issuing permits and authorizations. Especially in large cities, sometimes 90 to 120 days are required for the procedures. Planning in advance also means getting the best spots
Make Music Day at Pantheon
We are pleased to share our latest experience with the Embassy of Indonesia in Italy, organizing an event in the heart of Rome on June 21st, in one of the most sought-after and protected historical squares, the Pantheon!
We are talking about the famous 'Make Music Day', which was celebrated simultaneously by all the Indonesian Embassies – and not only them – in the main European cities! The event was then significant for many people, and even more for the Embassy of Indonesia in Rome, celebrating at the same time 70 Years of Diplomatic Relations with Italy.
In view of the importance of the double celebration, they did not want to run any risks. The event needed to respect tradition and be held exactly at the Pantheon on that specific day. The Easy Diplomacy Team got down to work, and on June 21st the Pantheon was available for Indonesia.
>> Would you like to organize an event without hassle or stress in a public place in Italy?
Contact us now!
Tel: +39 06 32609220
Mobile: +39 366 70 84 283
Email: info@easydiplomacy.com
>> See the gallery of the Celebration of the Embassy of Indonesia to Italy at the Pantheon