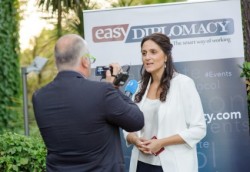 Rome, 15th January 2018:
Dear Friends and users,
Easy Diplomacy starts the year 2018 by focusing on 'smart and tailored' communication for your events. Typography, Multimedia and Press Office: let's learn how to use these tools in the correct way when they are needed, to optimize efforts and costs and, above all, for really effective results!
Over the past years, we have participated in many receptions, meetings, National Day celebrations, business forums, exhibitions and plenty of other initiatives. We have seen very important and interesting contents being briefly dispersed, so that only a little part of the message shared actually stayed in the participants' mind at the end of the event. However, each single event entails large efforts by the Embassy, which has been delegated the important and delicate role of representing and promoting its country.
What can be improved, and how?
Our experience teaches us that, to communicate effectively for an event, the key points to bear in mind are when and how, which means:
– the 3 moments through which the event develops: before, during and after it
– the tools for the communication of the three phases, and their use
It may seem obvious, but the communication must be looked at through the eyes of the participants (real or potential), to properly identify the communication opportunities that each of the 3 phases provides. The objective is to strike and catch the maximum attention of those who are physically present at the event, while conveying the message to those who did not take part in it, in order to reach a much larger audience, for much more noticeable results.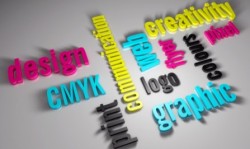 Easy Diplomacy offers practical support with tools designed for the Diplomatic World. From the "traditional" though essential professional graphics material, to multimedia communication through video and streaming. A specific Press Office service for the topics addressed will ensure the presence of journalists from the most relevant newspapers pertaining to the sector of contents that the Embassy intends to share, whether related to economics, politics, tourism or for general dissemination, etc. Of course, don't you want serious media coverage to effectively report the topics addressed and the declarations released, on the occasion of a Presidential delegation? Don't you wish something more from the press, rather than just some comments on the First Lady's gown? If the aim of a business forum is to foster internationalization and trade between two countries' enterprises, shouldn't top priority be given to allocate part of the budget for achieving this goal, and then for sharing the results as widely and correctly as possible?
Dear Easy Diplomacy's members and followers, this year we will have the pleasure to be at your side in discovering communication in all its forms. We will show you simple and effective new strategies, we will surprise you during Your and Our events, we will help you to convey your Message in the best way and to involve as many – interested – people as possible.
In 2018 there will be innovative, high-quality solutions, obviously tailored for you, to give voice and life to all your activities in a way you would have never thought as possible!
You can start by clicking here!>>>
Eloisa Piermaria
CEO&Founder
'Communication is not what we say or we think of saying, but what others perceive, owing to the way we convey it'.