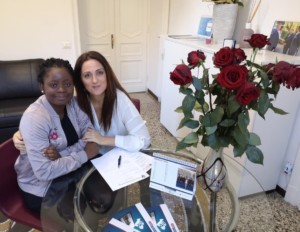 Rome, 22/02/2020
Easy Diplomacy has decided to open the gates of its headquarters to the children of diplomats, through an internship programme. To date, our vocation has come to fruition in assisting Embassies, Consulates, International Organizations, and sometimes even businesses, associations and the Public Administration. We have accompanied them in managing social and professional relations, in high-profile official events and in national, international, vatican and military Protocol, as well as in personnel training. Easy Diplomacy is an Italian company, the first consultancy in the world to offer tailored services dedicated to the international Diplomatic Corps. Now we are initiating an important new phase to carry out innovative projects for country promotion. In this framework, and at this time of our history, we believe sharing our know-how with the young would be interesting. We are willing to welcome those who are keen on acquiring work experience and finding out what working in an Italian consultancy for international diplomacy means, to understand its dynamics.
At the same time, Easy Diplomacy may deepen and extend its knowledge thanks to the point of view and experiences of these youths. Thus, a mutual 'learning by doing'. An internship at
Easy Diplomacy is an opportunity for the young to better understand Italy, the Italian language and the diplomatic world of their parents; to be trained by professors who have covered high institutional roles; to improve the quality of public relations, the ability to address professionals and authorities. The initiative has been inaugurated by Emma, from the St. Dominique Institute, the daughter of an Ivorian Official. Of course, we give her our warmest welcome!
Are you the child of a Diplomat and are you studying in Italy? Would you like to get the opportunity of an important training experience in Easy Diplomacy? Call us and come to visit us at 79, via Donatello, Rome.